Check, Money Order or Purchase Order: To pay by check, money order, or purchase order see the instructions that appear below the rate (fee) tables on this page.
International VISA letters: See the instructions that appear below the rate (fee) tables on this page.
STUDENT DISCOUNT: Get 50% OFF your entire order! Use the promo code STUDENT when you purchase your tickets to get 50% off of your entire order. Requires a valid student ID (bring your student ID to the event).
ALL ACCESS PASSES

PER PERSON
until
October 31

PER PERSON
after
October 31

PER PERSON
after
November 23

ALL KEYNOTES


ALL PRESENTATIONS


ALL PAPERS


ALL DEMOS


ALL HANDS-ON WORKSHOPS


ALL TRADITIONAL WORKSHOPS


ALL SESSIONS


ALL SOCIAL EVENTS


-- CLOSED --

-- CLOSED --

$249.00
---
CHECKS, MONEY ORDERS, PURCHASE ORDERS (PO), VISAS AND REFUNDS
---
CHECK or MONEY ORDER: Make all checks or money orders payable to
Immersive Education Initiative
1150 Walnut Street
Newton, MA 02461
PURCHASE ORDERS: Contact the Immersive Education (iED) Summit support team for Purchase Orders and invoices.
INTERNATIONAL VISAS: Contact the Director of Immersive Education if you require a letter of attendance for your international visa.
REFUND AND CANCELLATION POLICY: A 100% refund less a $25 processing fee will be given for all cancellations requested by Oct 31, 2018. Although no refunds will be given after that date please note that all registrations are transferable to colleagues and associates with prior written authorization from the original registrant.
For related updates and notices: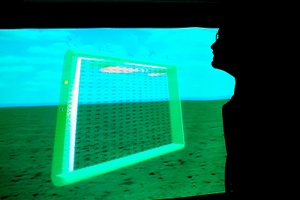 About the Immersive Education Initiative

The Immersive Education Initiative is a non-profit international collaboration of educational institutions, research institutes, museums, consortia and companies. The Initiative was established in 2005 with the mission to define and develop standards, best practices, technology platforms, training and education programs, and communities of support for virtual worlds, Virtual Reality, augmented and mixed reality, simulations, game-based learning and training systems, immersive teaching and immersive learning systems, and fully immersive environments such as caves and domes.

Thousands of faculty, researchers, staff and administrators are members of the Immersive Education Initiative, who together service millions of academic and corporate learners worldwide.

Chapters support the rapid and continued growth of Immersive Education throughout the world, and constitute the geographically distributed structure of the organization through which regional and local members are supported and enriched. Chapters organize officially sanctioned Summits, Days, workshops, collaborations, seminars, lectures, forums, meetings, public service events and activities, technical groups, technical work items, research, and related activities.
About Immersive Education Summits

Immersive Education (iED) Summits are official Immersive Education Initiative conferences organized for educators, researchers, administrators, business leaders and the general public. iED Summits consist of presentations, panel discussions, break-out sessions, demos and workshops that provide attendees with an in-depth overview of immersion and the technologies that enable immersion. iED Summits feature new and emerging virtual worlds, game-based learning and training systems, simulations, mixed/augmented reality, fully immersive environments, immersive learning and training platforms, cutting-edge research from around the world, and related tools, techniques, technologies, standards and best practices.

Speakers at iED Summits have included faculty, researchers, staff, administrators and professionals from Boston College, Harvard University (Harvard Graduate School of Education, Berkman Center for Internet and Society at Harvard Law School, and Harvard Kennedy School of Government), Massachusetts Institute of Technology (MIT), MIT Media Lab, The Smithsonian Institution, United Nations Educational, Scientific and Cultural Organization (UNESCO), Federation of American Scientists (FAS), United States Department of Education, National Aeronautics and Space Administration (NASA), United States Department of the Interior (DOI) National Park Service, Temple University, Rice University, Stanford University, Internet 2, Cornell University, Loyola Marymount University, Southeast Kansas Education Service Center, Kauffman Foundation, Amherst College, Boston Library Consortium, Walt Disney Animation Studios, Stratasys Ltd., Duke University, Oracle, Sun Microsystems, Turner Broadcasting, Open Wonderland Foundation, Gates Planetarium, Vertex Pharmaceuticals, University of Maryland College Park, UCLA, USC, Google, Microsoft, Intel, Halliburton Company, Oracle, Computerworld, The MOFET Institute (Israel), Technion Israel Institute of Technology (Israel), Keio University (Japan), Chukyo TV Broadcasting Company (Japan), Nikko Telecommunications Company (Japan), National University of Singapore (NUS), Open University (UK), University of Glasgow (UK), Coventry University (UK), University of St Andrews (UK), Giunti Labs (Italy) and European Learning Industry Group, University of Barcelona (Spain), Universidad Carlos III de Madrid (Spain), University of Oulu (Finland), Royal Institute of Technology (Sweden), École Nationale Supérieure des Arts Décoratifs (EnsAD; France), Interdisciplinary Center Herzliya (Israel), Graz University of Technology (Austria), University of West of Scotland (UK), University of Essex (UK), Universidad Complutense de Madrid (Spain), University of Vienna (Austria), Government of New South Wales (Australia), Eötvös Loránd Tudományegyetem (Hungary), Universidade Federal do Rio Grande do Sul (UFRGS; Brazil), Indian Institute of Technology, Delhi (India), and many more world-class organizations.


ImmersiveEducation.org
twitter.com/Immersive
facebook.com/ImmersiveEducation